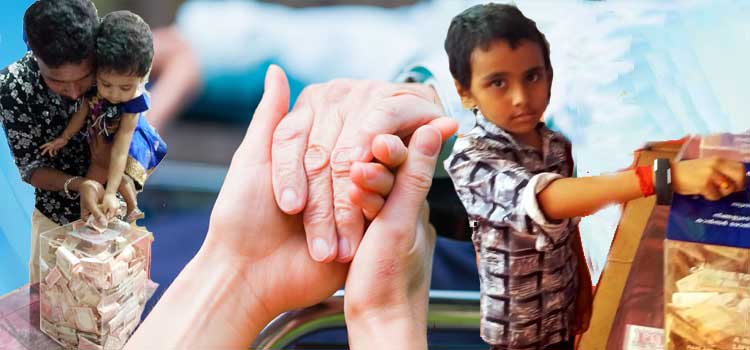 Funds for the Activities
The monthly expenditure of the Society is over Rs: 1000000/- (Rupees ten lakh) which is a huge commitment for a charity organization like PPCS. This is donated by the kind-hearted well-wishers of the society, Institutions, and Organizations. The business community of Thrissur town is rendering their valuable co-operation by giving us permission to put Charity Boxes in the name of the Pain and Palliative Care Society (PPCS) at their shops/institutions. The individual donations begin from as small as Rupees five, making PPCS really a Peoples' Movement in Palliative Care. We welcome donations from all by way of finance and hospital equipment.
Your donation, large or small, will help us to improve the quality of life for people with life-limiting illnesses, their families and their carers.
Your contributions may be made out as crossed cheque/Demand Draft and sent to us at the following address along with the "Donation form" which can be downloaded from here.
Secretary,
Pain & Palliative Care Society,
Old Dist. Hospital Building
Thrissur - 680 001
Kerala, India
Email: ppcs.thrissur@gmail.com

Alternatively, you may make payment direct to our account via NEFT/RTGS/IMPS/Mobile wallets/UPI, for which details are given below
Pain and Palliative Care Society
A/c no. 7752500100057301
IFSC Code. KARB0000775
MICR Code. 680052002
SWIFT Code. KARBINBB
Bank & Branch: The Karnataka Bank Ltd, Thrissur - 680001
Once payment is made via online, please inform us by e-mail with your Name, Address, Address for sending the receipt, Transaction reference, etc to ppcs.thrissur@gmail.com

Thanking you,

Secretary,
Pain and Palliative Care Society, Thrissur.